It is such weird thing to have kids, and your friends have kids... and the kids play so well...like when you were kids.. bizarre, really.
We went to David's (Tom and Monica's son) birthday party. It was happy. I felt tense, but everything seemed fine. Tom looked like a hero. Monica looked beautiful. They boys are adorable. I guess it's going to be fine, right?
Anyway,
Selah
and Jacob just love David and Nicholas so much. They had a great time together. Thought I would share some photos.
Opening
presents is always the highlight of the party...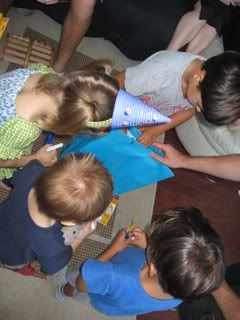 My
Selah
The Strong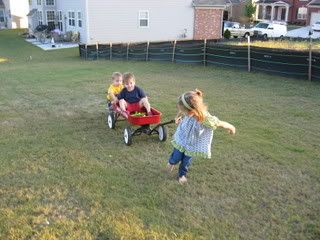 Monica looks so pretty here. It makes me happy.
Monica and Me, becoming friends, I think...
Tom The War Hero and Tally The "Practically a Pacifist" What weird friendships I have...